Expanding the options for growth
---
Driving organic growth will be the number one priority of every SaaS business. But with the right backing, clear objectives, and a team that understands how to make them happen, smart acquisitions can significantly accelerate a business's growth journey.
The right acquisition can help companies increase scale, improve profitability, and drive revenue acceleration. Plus it can offer valuable cross-sell and upsell opportunities, open up the possibility of vertical diversification, and expand the business's offerings across products and geographies.
Ultimately, it can be a valuable component in becoming a true market leader and creating significant shareholder value.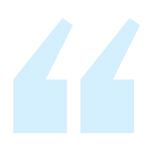 PriceSpider and ORIS are delivering the best-in-class platform for comprehensive brand protection. ORIS shares our mission to deliver actionable insights that help brands navigate the complexities of today's digital marketplace, including pricing and brand inconsistencies.
Anthony Ferry, CEO, PriceSpider