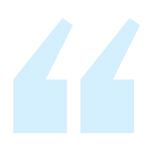 Being able to offer our solution on a simple pay per-patient model has been an absolute home run for us in terms of accelerating sales and making decisions easier. It's allowed us to almost double the size of our average deal.
Mike Lamb, CEO, Clearwave
Unlocking the recipe for accelerating organic growth
---
There is no single approach to turbocharging organic growth. Results will always come from integrating a number of strategies and tactics to maximize opportunities.
What's clear from our experience, however, is that the structures and approaches that get a business from zero to $5m ARR are quite different than those that will propel it to $20m and beyond. Frontier has the expertise and track record in helping businesses unlock organic growth potential and achieve whole new levels of growth.
By combining efforts across the go to market strategy, sales, marketing, and product pricing, Clearwave was able to turbocharge organic growth and triple its pipeline, increase CARR by 50%, expand bookings by 120%, and grow its annual contract value by 85%.
All in just 12 months.