With over 80% of value creation attributed to organic growth, it's no surprise that this is a key focus area for many founders and CEOs.
But while some are content with the status quo and a slow and steady increase in growth over time, others are less patient. They see an opportunity to reach their potential and are driven to get there fast. For them, it's not just about increasing organic growth, it's about turbocharging it.
The question is: How?
Frontier portfolio company, Clearwave, is definitely in the second group. The business solves a key problem for medical practices across the country: their reliance on paper. In short, every time a patient is approached with a clipboard, inefficiencies are created, errors creep in, and costs increase. And when you consider that over 70% of practices still rely on paper, the opportunities are clear.
When we became involved with Clearwave in 2019, we could see they had a great product—a solution that makes the patient check-in process and insurance eligibility assessment fast, accurate, and painless. They had also seen some recent successes demonstrating that, with the right help, they could significantly accelerate organic growth.
The answer came down to pulling four key levers.
---
In the first 12 months in partnership with Frontier Growth, Clearwave...
01
Increased its bookings run rate by 120%
---
---
---
04
Doubled its investment in sales and marketing (delivering 300% more leads)
---
05
Increased its annual contract value by 85%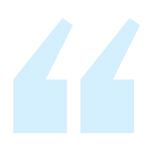 Frontier has helped Clearwave identify and refine our go to market strategy. We became much more laser-focused on the segments where we win most often enabling us to accelerate bookings. So it wasn't only the investment in resource, but the investment in strategy that's made a huge difference in our performance.
Mike Lamb, CEO, Clearwave