The question of focus is faced by almost every SaaS company in the B2B space—should we pursue a strategy of deep vertical expertise or target a broader universe of potential customers?
NetDocuments is a case in point.
When we began our partnership in 2014, the business had developed strong expertise in delivering a powerful document management solution to the legal sector. But to move to the next level of growth, the question was whether to double down on legal or expand into the wider corporate market. More than this, could the business achieve the growth it needed without disrupting the culture that was one of its key strengths?
Like many companies moving from one stage of growth to another, the company also had challenges around the efficiency of their sales model, the pricing of the product itself, and how effectively they were able to measure success.
---
When determining an optimum go-to-market strategy, it's important to focus on facts. You need to be able to accurately assess the total addressable market in any vertical sector. And you must be able to weigh this against the opportunities and costs of adopting a broader horizontal approach (eg additional potential revenue versus higher marketing, sales, and support costs).
Working with NetDocuments' management team, we conducted an in-depth analysis of their existing vertical focus on the legal sector versus the opportunities offered by the broader corporate market.
We identified that within the legal market as a whole, the company should create specific teams for each sub-sector—teams that could apply the focus and skills that would maximize opportunities.
Importantly, the corporate market still remained a key opportunity for the longer term once NetDocuments was firmly established in legal and had developed the capabilities to scale their approach.
Results at a glance

---
In just three years, Net Documents…
01 Increased ARR from $12M to $38M
---
02 Moved from break-even to 30% profitability
---
03 Achieved 45% year-on-year growth
---
04 Was acquired by a large PE firm
---
05 Realized 4x Enterprise Value
---
Establishing the right foundations for sales
---
While NetDocuments had already been successful, its sales organization was not equipped to take the next step on its growth journey.
Like many businesses in their position, NetDocuments gained a disproportionate number of sales from a small number of reps. Each worked in their own way—a classic lone wolf model. When it worked, it worked big. But it was inefficient, making it difficult to share best practices and create replicable success.
To address this, we worked with the CEO to hire a new VP of Sales—someone who could professionalize their sales operation. The new sales leader developed a core playbook that could be taught to any rep (new and existing). It meant best practices could be embedded into how the business sells creating a repeatable, scalable process for maximizing opportunities.
The move to further segmenting the market meant adopting a new sales structure. Enterprise reps were freed to target large firms while account executives took on the mid-market. A new inside sales team was then created to help drive sales from smaller firms.
While the direct sales team was key to success, the business also initiated a strategic channel partnership with Microsoft, helping to drive incremental sales even further.
Ultimately, by getting the right people working on the right opportunities with the tools and plays they needed, NetDocuments was able to increase ARR from $12 million to $38 million in three years.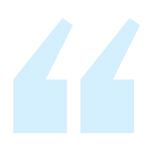 One thing that really helped right out the gate was how Frontier worked with me on a strategic plan. It helped us get aligned around questions such as: What are we trying to achieve? What do we want to be? And just as important, what do we not want to be and not want to pursue?
Matt Duncan,

former CEO, NetDocuments