Optimizing product pricing
---
For a usage-based SaaS product such as NetDocuments, adoption is critical to the value the customer receives. Simply, the more employees who use the product, the greater the impact it has on the customer's business and the stickier the solution becomes.
To achieve this, we worked with NetDocuments to alter the product's pricing structure.
The platform fee began to be charged as soon as the contract was signed. So it became in the customer's best interests to help drive user adoption within their firm. Time-to-value was shortened. And NetDocuments' solution was more rapidly embedded into each customer's workflow.
Building out the offering
---
While NetDocuments had an enviable reputation in document management, one thing we heard from customers in the interviews we conducted was that email management was a key pain point. At the time, this was something the solution didn't offer but an area that could deliver significant value for customers.
Working together with NetDocuments' management team, we identified a strategic acquisition that would quickly add the email management capability customers were looking for. This then became a module within the NetDocuments solution, helping create upsell opportunities for sales and expanding annual contract values (ACVs).
---
Growth-stage SaaS businesses often have finance and business analytics that may have been right for an earlier stage in their journey but which won't provide the intelligence they need to power significant growth in future. NetDocuments was no different.
We helped the business establish analytics enabling them to measure the KPIs that drive real-world value for the business. We also instituted a budget process so they could invest in growth initiatives and track spend.
Together, these initiatives meant the company could benchmark its performance—performance that improved to world-class standards during our partnership.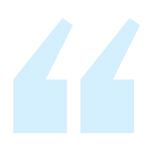 With such a great product, I'm sure NetDocuments would have succeeded no matter what. But with our partnership we helped them significantly accelerate their growth path—plus, we had a lot of fun and built a great relationship in the process.
Richard Maclean,

Partner, Frontier Growth
---
After a three-year partnership, NetDocuments was acquired by Clearlake in 2017. This was earlier than originally planned and due largely to the extraordinary success the business had achieved so quickly.
In that time, NetDocuments had more than tripled its ARR. It had moved from a promising SaaS business that was breaking even to a market leader in its sector, running at 30% profitability. And its enterprise value increased by 400%.
More importantly, the business was well on its way to achieving the vision set out by its founders.