---
The best can always get better. We work with CEOs and management teams to understand the skills the business needs to maximize its potential in the market.
We help in a number of areas, including:
Skills development programs—from senior leadership to management at all levels, we've created training programs to help executives get the skills they need to thrive in a high-growth business
---
HR assessments—evaluating the HR organization to help build on strengths and identify areas requiring additional focus
---
Webinars and face-to-face summits—bringing together executive and functional leaders from across our portfolio companies to share experiences, ask questions, and get real-world advice from others in similar situations
---
Compensation benchmarks—to help our companies ensure they are competitive in the market for key roles they need to fill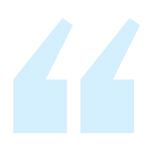 If there are key hires that we want to move on, we have this great partner in Frontier that can help us make sure candidates have the characteristics that are most often aligned with success.
Jeb Ory,

co-Founder and CEO, Phone2Action