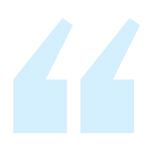 When you get the right executive talent in, there's just a domino upgrade effect on the rest of the business. I've hired a CFO and a CRO, and Frontier was right by my side in helping me identify the right people.
Alison Galik,

CEO, Dinova
Helping establish best-practice HR
---
High-growth software businesses work at speed. But with the rush to grow and a drive to get ahead of the market, establishing effective HR operations can often take a back seat. Yet, most CEOs would agree, the business will ultimately succeed or fail because of its people.
We help our companies adopt best-practice approaches covering:
Organizational structure and design—so they can structure and position the business for growth
---
Interviewing—core skills to enable our companies to run effective interviews that align candidates with the demands of the business
---
Onboarding—to get new hires up to speed and making an impact fast
---
Executive-level recruiting—to help our companies access the top management talent they need to accelerate growth
---
Acquisition due diligence—delivering an organization assessment of potential acquisitions and identify where our support could help them meet their growth objectives